Welcome to Uweza Consulting
A MILLENNIAL AND GEN-Z FOCUSED CONSULTANCY
We are a business and leadership development consultancy that believes in growing individuals and organizations into their best capacity. Using researched insights and design thinking, we help individuals and organizations to adapt their strategies in business and leadership to be relevant and dynamic with Millennial and Generation Z communities.
We believe in being true to oneself and unapologetically encourage our clients to be true to their values. We are committed to showing up honestly and providing solutions that we believe will add value.
We value honesty and hard work, as it determines one's character and reputation.  Consequently, we share quality work and feedback to our clients for their true growth and benefit. 
We give our best to our clients as we believe that excellence is not an action in itself but a habit formed that creates room for optimum achievement and success.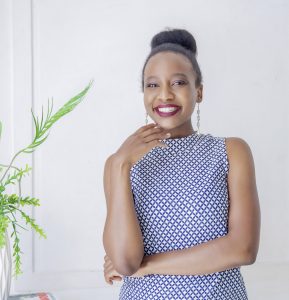 Hi there! My name is Vanessa Kimoro, founder of Uweza Consulting. Welcome to the UC family!
I am here to help you both expand your leadership capcity and business. I am so passionate about seeing people like you thrive and succeed, given my desire to empower others and their businesses. Actually, that is how 'Uweza Consulting' came up. 'Uweza' means empower in Kiswahili and I use my corporate experience, coupled with my entrepreneurial insights to empower people and businesses to grow into the best they can be. 
Come and let's grow together!